The folks at Santa Ana's sound-technology company SRS Labs have discovered a way to soften loud commercials and plan to offer a device to consumers in upcoming months.  It works — I've experienced it at the company's offices.
Now they're hoping to have a chat with Congresswoman Anna G. Eshoo, D-Atherton, who is behind legislation to prevent loud TV ads.  The Commercial Advertisment Loudness Mitigation Act, or CALM, was approved by another subcommittee last month.
"We hope to effectively communicate that audio fluctuation issues are better handled at the end of the chain (i.e. TV sets and/or Set-Top boxes, AV receivers and similar devices) where all variables can be taken into account," said SRS spokesman Michael Bingham, who heads to Washington with company chief technology officer Alan Kraemer to talk to Eshoo.
SRS's TruVolume technology is built into some TVs. They somehow have figured out the difference between TV commercial audio and audio from movies and TV shows. Instead of lowering all volume, such as a crowd cheering during a football game or explosions during a movie, TruVolume takes all audible signals, ignores the extreme lows and highs and focuses on the middle range volumes, where TV commercials do their worst. SRS offers a more detailed explanation about what's really happening in its "Leveling the Volume white paper, a PDF file. Remember my video of the technology in action?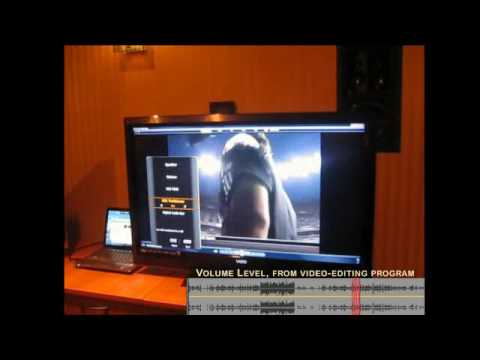 The company recently contacted Eshoo about its technology and she agreed to meet with them. Today.
"We also hope to outline some of the many of the technical hurdles that must be overcome in order to eliminate volume fluctuation once and for all," Bingham added. "We have no intention of attempting to tear down Congresswoman Eshoo's position, or the CALM act, because we admire what she is trying to accomplish.
Of course, SRS is trying to sell the world something, but at least TruVolume works and it addresses a problem a lot of people can relate to. As part of its half-million dollar TruVolume marketing campaign, SRS Labs has two TV commercials that will be part of the previews before the new "Twilight New Moon" movie, which debuts this weekend at Regal Cinemas in Orange County and Los Angeles. If you catch a showing, let me know how it sounds.
ADDED 11/18: After seeing all the comments, I wanted to add that if anyone has one of the TVs or devices listed below, it has SRS TruVolume built in so speak up and tell us your experience:
Samsung TVs: LN40B650T1FXZA, LA32B550K1RXXM, LN40B530P7FXZA, LN40B53, LN32B53, LN37B53, LN32B36, LN37B36, LN40B36, LE22B45, LE26B45, LE32B45, LE19B46, LE22B46, LE26B46, LE32B46, LE19B65, LE22B65, LE26B35, LE32B35, PS42B45, PS50B45
VIZIO TVs and soundbars: VSB210WS Sound Bar, VA370M, SV420M, SV320XVT, SV421XVT, SV471XVT, VT420M, Vf551XVT, VP504FHDTV10A.
More on SRS Labs: