With this post, Gadgetress welcomes Eugene Garcia, an OC Register photographer and videographer extraodinaire. He'll be sharing favorite viral videos, plus video tips and tricks with readers. If you have any you want share with him, contact him at egarcia@ocregister.com.
If this was an audition tape for So You Think You Can Dance, I doubt they'll be going to Vegas.  Because the judges haven't been kind. It's been called "lame." And even… "creepy."
If you haven't already seen the Microsoft Store employees cutting the rug in Mission Viejo, then check it out: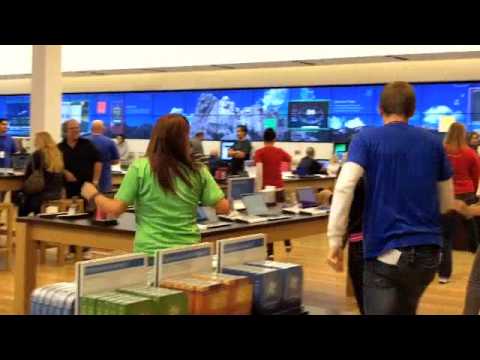 The store's shoppers seem a little perplexed with the PC guys. But their grooves are getting MAZEL TOV! from the viewers. It's garnered nearly half a million clicks on Youtube in a couple of days.
Take that – all you emo Apple Store employees!
But "I gotta feeling" about the PC's resemblance to an earlier group. You know, the one that tore up the Disney Channel a few years back:
(The Wiggles in their prime.)
TAKE THE POLL:
What would you tell the Microsoft Store dancers?
You can follow any responses to this entry through the RSS 2.0 feed. Both comments and pings are currently closed.